Aquape Infusions is proud to provide IV therapies at home to athletes, senior citizens, and more! Meet with our doctor and clinical team, and learn which IV infusion is best suited for your overall health and healing to help you feel your best. Once you've signed our service agreement, we will visit you and provide you with your personalized IV solution from the comfort of your home.
We work with the following industries, entities, and individuals:
Nursing homes that have patients that suffer from bedsores and are looking for a way to help them heal quicker
Bodybuilders looking to recover quicker
College athletes and professional athletes that are looking for assistance in their recovery
Football and soccer players that suffer from concussions
Athletes or active individuals that have suffered TBI's and are at continuous risk for receiving more TBI's
Nursing homes that take care of Alzheimer's patients
Assisted living homes
Folks living in their own homes who need assistance
And more!

IV Hydration
Hydration- This is a baseline hydration treatment best used for hydrating the body, muscles and skin.
$99

Weight Loss
This formula is meant to give your weight loss program a boost! Formulated with ingredients to help break down fat for energy and decrease body fat. Coupled with a healthy diet and active lifestyle, this may be the jumpstart to creating a better YOU!
$185

Immune
Power up your immune system to fight off everyday ailments.
*Clients with symptoms of Covid can take advantage of our concierge services.
$185

Slim and Trim
Enhance athletic performance and minimize muscle loss with amino acid IV therapy.
$185

Energy
Skip the energy drinks and add a little pep to your step.
$150

Beauty
Glow up with a formula that promotes glowing skin, strong hair and nails.
$150

Migraine
Take back productivity with this formula designed to relieve symptoms that keep you from going about your day.
$150

Performance
Great for the adventurer or those that indulge in extreme or competitive sports.
$185

Libido
The ultimate "Love" potion supporting sex drive, stamina, and energy.
$150

Detox
Reset with this formula designed to promote healthy liver function flushing away waste and toxins. Balanced with nutrients to enhance energy.
$150

Hangover
Detox the liver and get relief from hangover symptoms that typically include upset stomach, headache, and fatigue.
$185

NAD+
Enhance mind and body with this anti-aging formula, great anxiety and stress reducer.
$300 250 mg | $450 500mg | NAD+Boost- Additional $100

Meyer' Cocktail
A proprietary blend of vitamins, electrolytes, and minerals makes this one of the most popular recipes for overall health and wellness.
$185

Injections
B12-$15
Super B12-$20
Super Weight Loss- $30
Beauty
Enhance your IV Hydration experience.

Facials
List the types of facials -TBD
30 minutes: $50 | 60 minutes: $75 / $95

Hydrafacial
Cleanse + Peel
Extract + Hydrate
Fuse + Protect
Intro: $150
Signature: $200

Peels
Physician strength peel to reduce acne, rosacea, hyperpigmentation, fine lines and wrinkles.
30 minutes: $90

Teeth Whitening
Leave a lasting impression with a brighter, whiter, smile.
30 minutes: $90
Myers Cocktail Infusion
The Dr. Myers Infusion incorporates basic vitamins and minerals, including vitamin C, Zinc, B vitamins, and mg immune-boosting to improve energy, and clarity boosting, improving mood and mental well-being. Combine different vitamins for different cocktails with help from our team to receive the boost you need!
NAD Infusions
NAD+ therapy involves infusing a high dose of the compound straight into your bloodstream. You get the benefits of NAD more quickly than you might with other delivery systems, such as the oral route, so you experience a faster, more effective treatment outcome.
Benefits of IV Therapy
Our IV Therapies are delivered with love and delight. Our team has more than 23 years of nursing experience and will come to your home, so you can receive your IV comfortably and conveniently. Our therapies assist with pre- and post-hydration healing. We offer you a full-service experience and not just infusions. Ask us about our service agreement and meet our team face-to-face for a personalized touch. Our home health care service will revolutionize the way you heal. Contact us with questions about our infusions today!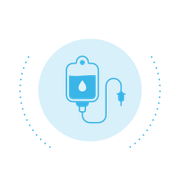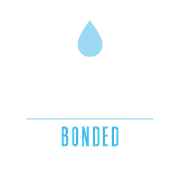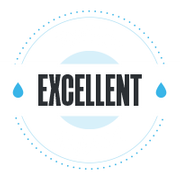 Get in Touch Today
Our team is capable of bringing IV therapy solutions right to your door for your comfort and convenience.